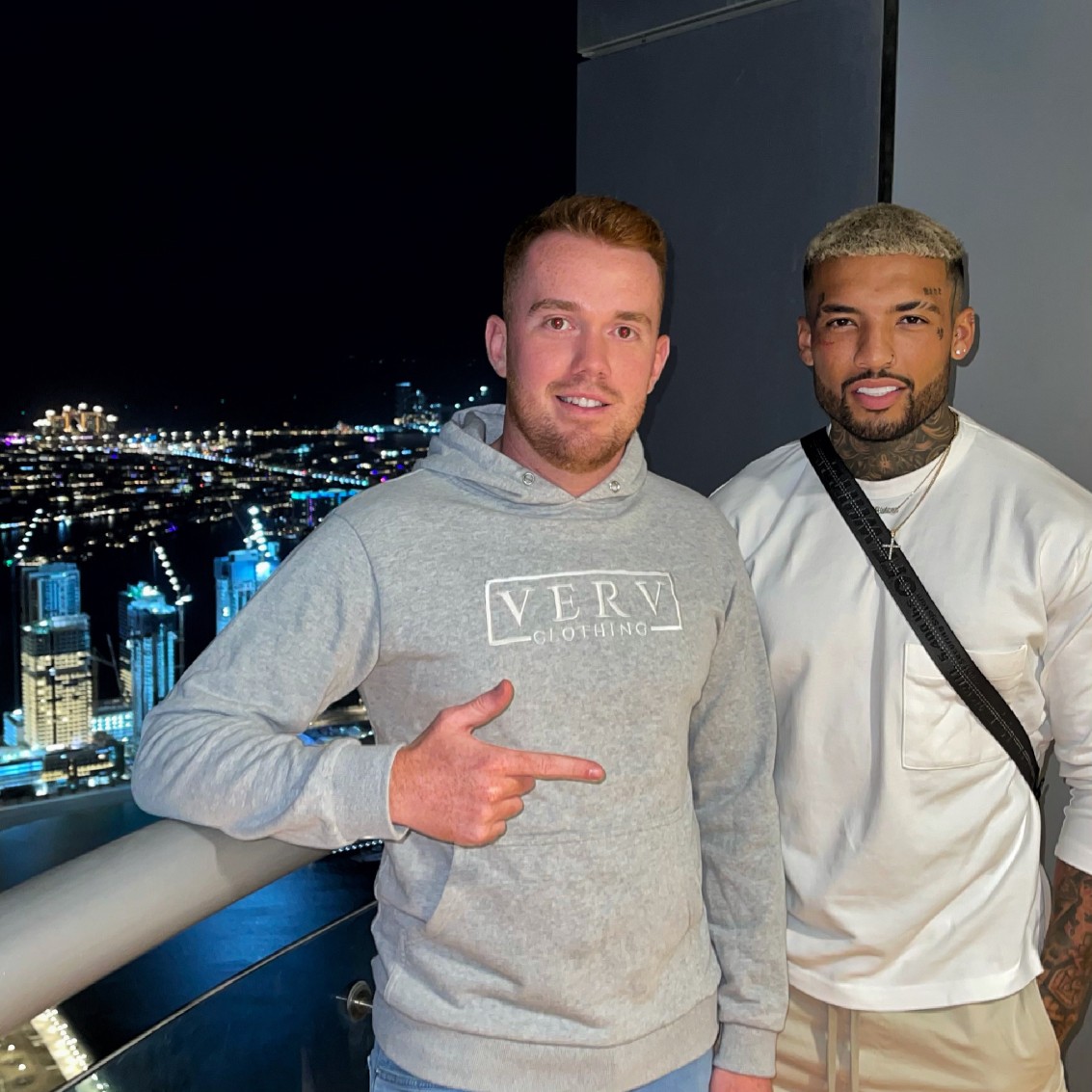 The self-made entrepreneur and investment mogul Dan Legg has had no shortage of challenges to face in his life and career. From starting off working part time and having a keen interest in the volatile and rewarding Forex market, he has gone from zero to hero in a short amount of time due to hard work and savvy tactical approaches.
From lavish parties in the heart of Ibiza for his birthday – to him moving from COVID ravaged UK to the sunny delights of his current Dubai Penthouse, Dan is showing no signs of slowing down and is now on the road of educating future investors on his dynamic and ubiquitous ways.
His educational firm TeamFX has now begun courses in assisting celebrities (such as Callum Izzard) and regular people getting a start in the Forex Marketplace. Differing from the stock exchange, Forex deals with the often-tempestuous nature of international currencies and is a high-risk high-reward venture to delve into.
Being a success story of the practice, Dan Legg has ventured into the educational realm, his courses on his various successes and lessons from the cutthroat investment cycle have already been picked up by aspiring investors around the world and more recently signing Instagram influencer Callum Izzard to the learning curve.
Through the course structure, Dan has spearheaded the various do's and don'ts in the field of currency investment and chalked down his learning curve to effectively achieve great successes with a little technical know-how, a mobile phone, and a willingness to research and study. These principal ingredients lay the foundation for so many success stories, Dan's not excepted. The course is not about tipping the right stocks to trade on, it's about training new investors about the language of the Forex market, allowing them to make qualified and weighted decisions which will invariably prepare them for future investments beyond the courses.
While there are a variety of investment courses littering the inter-webs, the TeamFX approach has the added caveat of being headed by someone who has gone through the ringer before and mastered the subtle art of creating something from nothing. It's become more like a community, a self-feeding animal that continues to grow as users become more adept – the courses also offer a staggering amount of communication with the mogul himself as well as each other which only serves to cultivate a stronger alliance amongst peers.
So what's next for the investment mogul? Hard to say, with so many streams and avenues being explored, it's tough to know what'll come from Dan Legg and TeamFX next, for now, his courses are attracting more top tier celebrity talent as well as the amateur investing community at large.
We can't wait to see what happens next.